School got in the way, so I never posted pictures of what I made as xmas gifts this year. Here they are:
Vogue 1250! The "Everyone and their Mother Dress" Coincidentally, I made it for my mom. She said she loved it and wants another.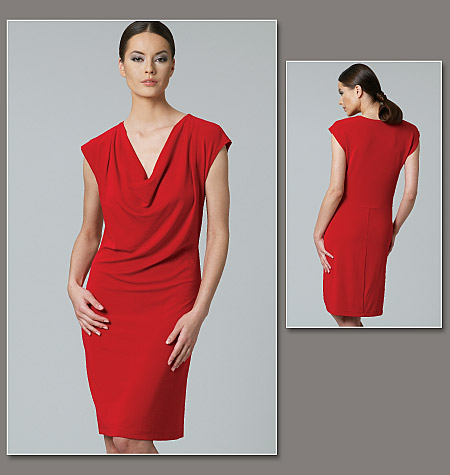 Another
Simplicity 2603 Cardi-wrap
for my sister. She requested another one this year:
A dress I drafted from my sister's favorite Michael Star top:
And knit scarves for my sister and my niece. My sister got the brown and grey infinity scarves and my niece got the zebra/black braided scarf. Its from a tutorial I found somewhere on the internet, but unfortunately I don't remember where:
And of course the shirt for my dad which I just finished last week. I've taken pictures and will post it soonish.