I bought a really nice teal double knit at the swapmeet not too long ago and had plans to make my mom a another version of
V1250
because it had some additional stretch in the lengthwise direction. She liked the fabric, but wanted the dress is a print instead. I decided to try the Simplicity Cynthia Rowley pattern
S2443
again. Last time, I made
this jacket
. At the time, I attempted the dress, but I used the wrong fabric and had a horrible time with the zipper. Also, the amount of gathering at the waist was too much so I gave up.
This time, I took about 10 in. total from the gathers (to prevent the oh so flattering pregnancy look) and omitted the zipper. I also only interfaced the waistband and shortened the dress 4 inches.
I wrote a lot more on
PR
.
I'm really proud of this dress because it was supposed to be a quick and easy project, but turned out to be more challenging than it should have been. I had to rip out the sides 3 times on each side just to line up the side seams of the waistband and skirt. Such a pain in the butt. I overlocked almost the entire dress, including the attachment of the very curvy straps without basting. I've already worn it twice!
I'm currently working on this: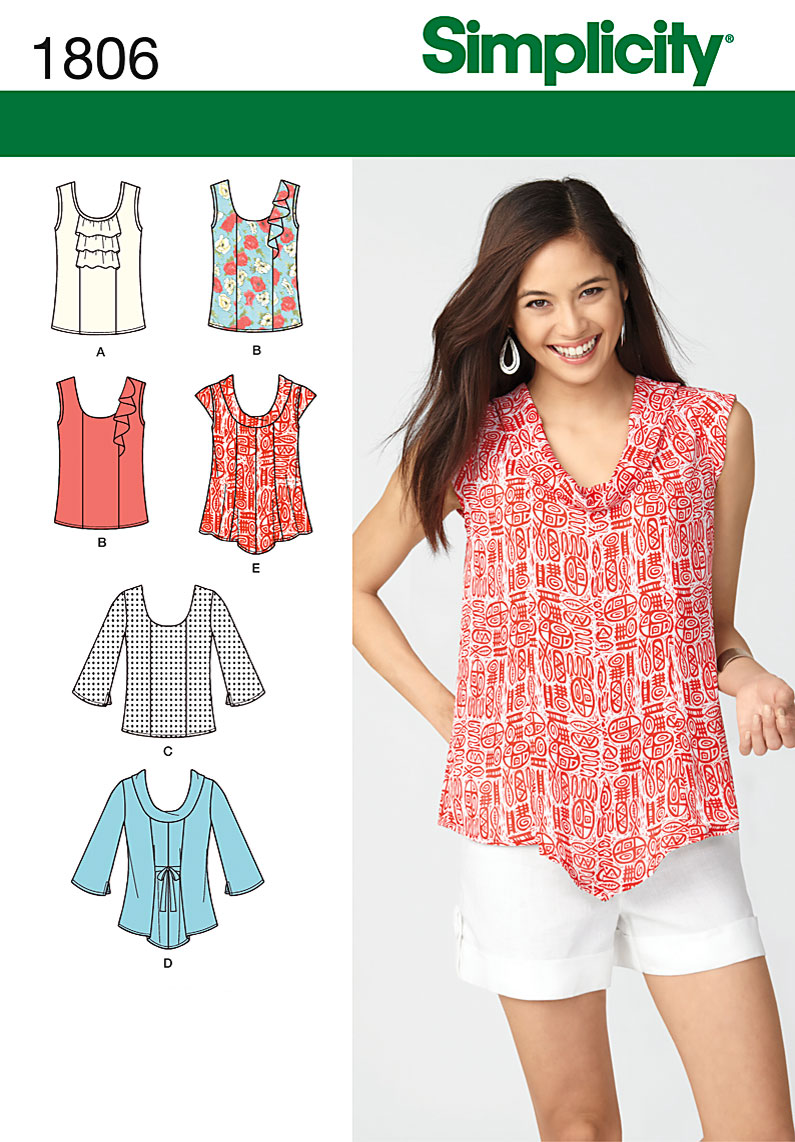 View E (pictured)
It's almost done, but I've had a lot of distractions lately and had a bit of trouble getting the back pleat to lay properly. This may end up being a wadder.