I'm a child of the 80's. So when my friend pulled a few yards this baby Disney character fabric made in 1984 from her bag to put in the Craft Center "Free Pile", a wave of nostalgia hit me and I knew I had to own it. My room for the first part of my life was decorated in primary colors and, gasp, clowns. Looking back, it was a little scary. The fabric really reminded me of my childhood, but I didn't quite know what to do with it once it was in my possession. I would never want to be really seen wearing it in public (except for on this blog of course) so the only thing I could think to make was PJs. I used
Simplicity 3935
.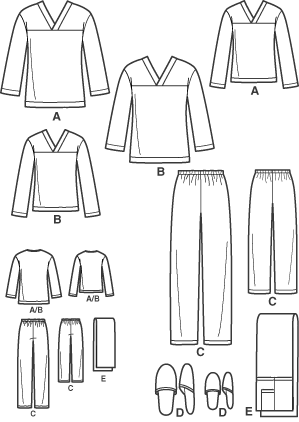 And here they are!
Excited, can you tell?
Pardon the wrinkles. They jammed in a drawer prior to the photoshoot.
Oops! I got the lines to match up pretty well, but I have 2 wading pools on my butt!


Next up:
My other set of pajamas, pleated shorts, my bow cardigan, and a Pearl outfit!